An agitation action "My, Your and Our Constitution" dedicated to the promotion of the updated Constitutional Law and the forthcoming national referendum was held in Samarkand State Medical University under the motto "The Youth and the Constitution". More than 4000 students and teachers took part in the campaign.
  At the event, the participants were informed about the legal aspects of the upcoming constitutional changes for the sake of human dignity, legal innovations, the procedure for holding the national referendum, and presentations by young people who have achieved high achievements in science, sports and art.
  The participants were presented with a concert programme, song and dance by South Asian students of the Faculty of International Education, which brought a genuine holiday spirit to everyone.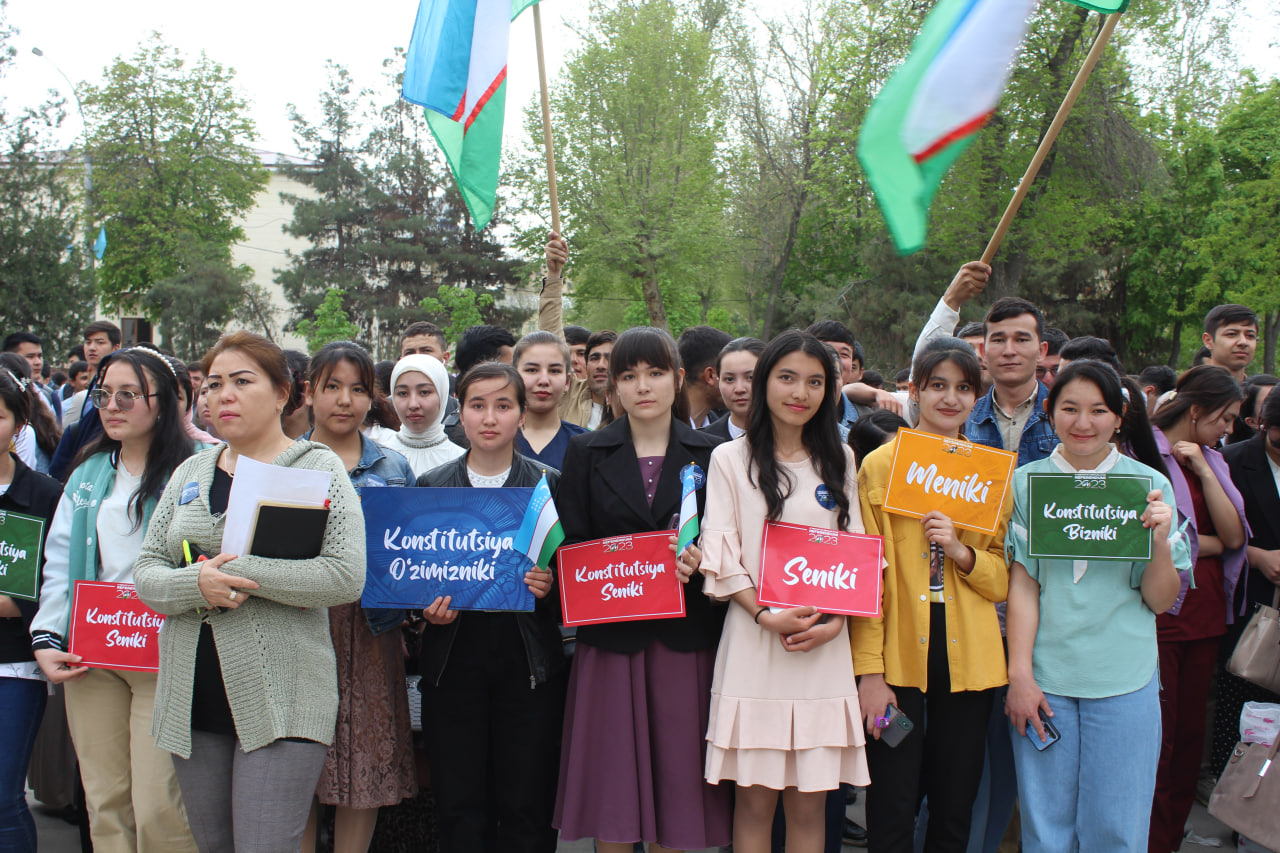 SamSMU Press service