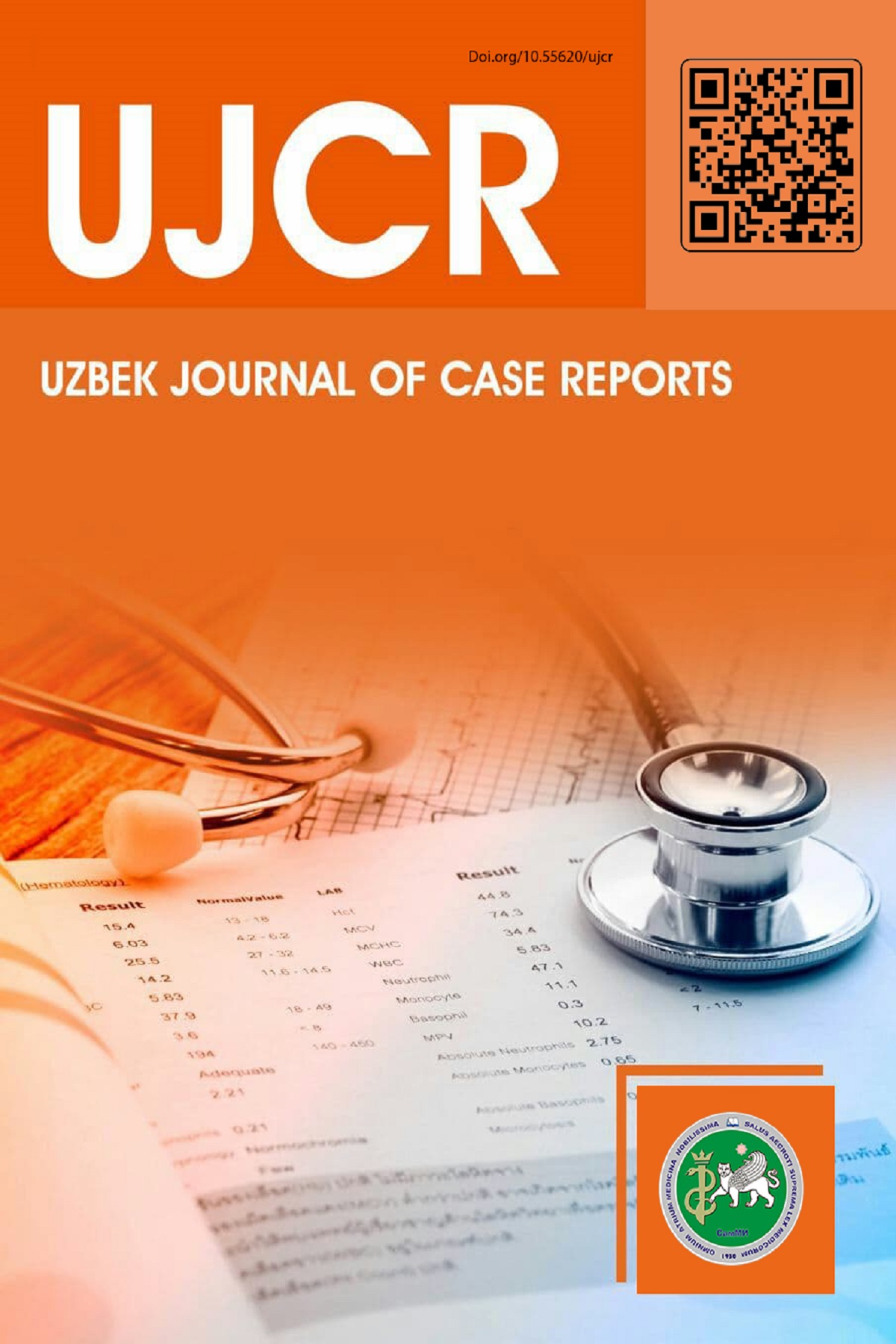 Uzbek journal of Case reports (UJCR) - is a high-quality peer-reviewed open access journal published by a publishing group, it is a detailed report of the symptoms, signs, diagnosis and treatment methods with follow-up of an individual patient.
  Case reports may contain a demographic profile of the patient, but usually describe an unusual or new occurrence, some of the articles may include a literature review of other reported cases. Case reports are professional narratives that provide feedback about clinical practice guidelines and offer a framework for early signals of efficacy adverse events and fee.
  Articles published in UJCR are high quality clinical influential research articles by established academic authors as well as emerging researchers. The primary goal of UJCR is to demonstrate and promote outstanding research in clinical medicine to help advance the development of a particular field.
  The editorial staff of the journal publishes a review of opinions, studies, clinical studies, a systematic review, meta-analysis, evidence-based medicine, a point of view, clinical recommendations and a case report.
  The main goal of UJCR is to provide a platform for scientists and readers from various fields of clinical medicine to publish high-quality clinical research articles and clinical cases.
  In order to ensure the quality, timeliness, fairness and transparency of UJCR publications authors should prepare their articles in accordance with relevant guidelines. A manuscript is accepted for publication on the basis of its innovative novelty, data accuracy, image reliability, clear linguistic expression and ethical requirements.
  UJCR primarily publishes case reports, case series and articles reporting the results of clinical research studies covering a wide range of topics, including diagnostic, therapeutic, and preventive treatments.
Phone: +998(99)219-55-11 - for all questions
Email: ujcaser@gmail.com