On April 10, a solemn event was held at Samarkand State Medical University under the slogan "My Constitution, yours, ours! Our Constitution!. " The campaign meeting was attended by representatives of the administration, faculty and students of SamSMU, representatives of state and public organizations and institutions of the region and the city of Samarkand.

  At the meeting, the rector of the university Jasur Rizaev spoke where he noted the opportunities created for young people to enter and study in the higher education system and urged everyone to take an active part in the upcoming fateful referendum for the country on the draft constitutional law.
  Speaking representatives of the public and entrepreneurs of the region spoke about their latest achievements created by the state of opportunities on the ground, planned innovations in the main law of the country.
  The participants of the event were presented with a colorful program with performances by soloists of the national stage. Incendiary songs of a patriotic orientation brought everyone a genuine festive attitude.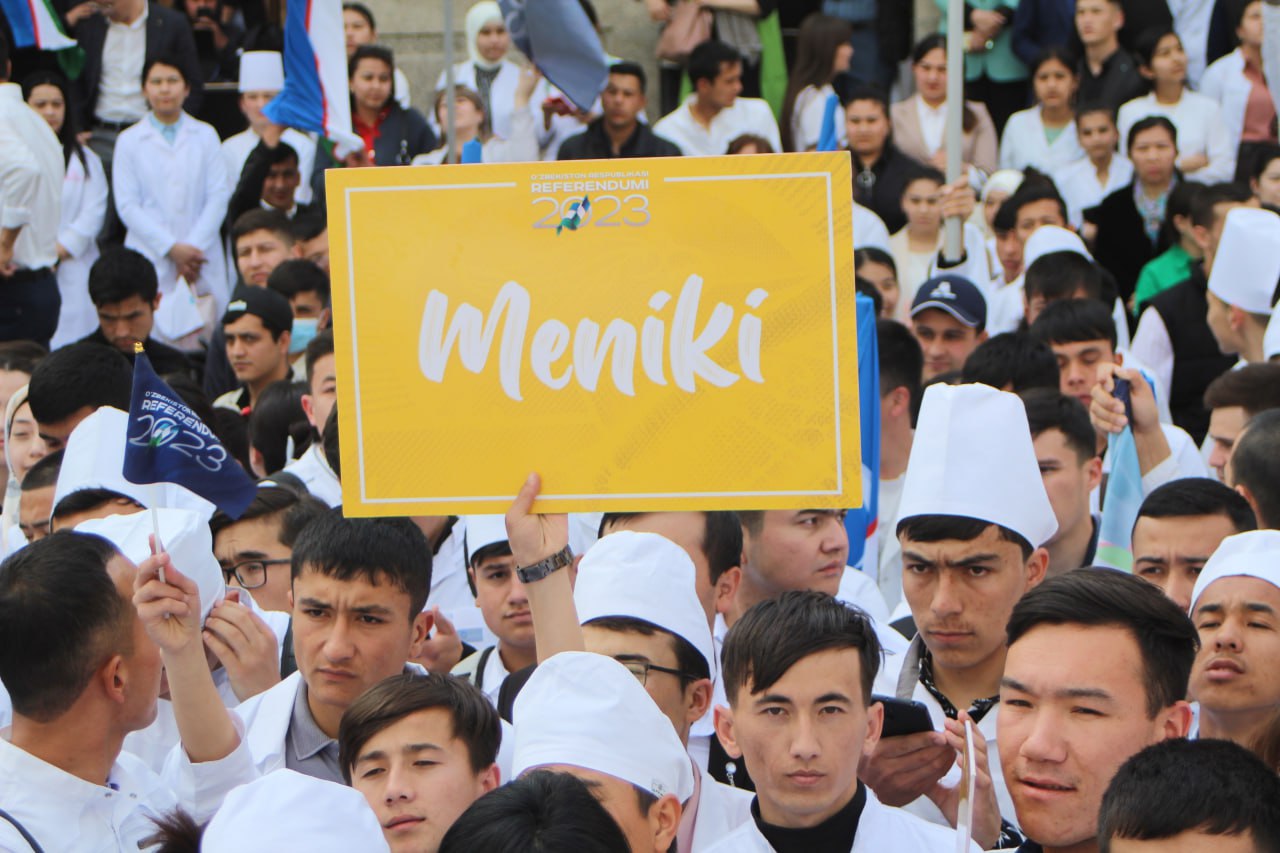 SamSMU Press service