The official delegation of the Ministry of Health of our Republic, on an official visit to the United States, continues to hold practical meetings with American partners.

  On May 11, the rector of Samarkand State Medical University, Professor Jasur Rizaev, visited the Medical School of St. Louis University in Missouri, USA.
  As part of the visit, a Memorandum of Cooperation was signed between Samarkand State Medical University and St. Louis University School of Medicine.
  In accordance with this Memorandum, the parties will exchange experience in creating a quality management system for medical services in the field of traumatology and orthopedics, training and advanced training of specialists through training courses and master classes, exchange of specialists for research and consultation, develop new equipment, pharmaceutical products and technologies, and implement academic mobility programs.
  Our delegation's stay in the United States continues.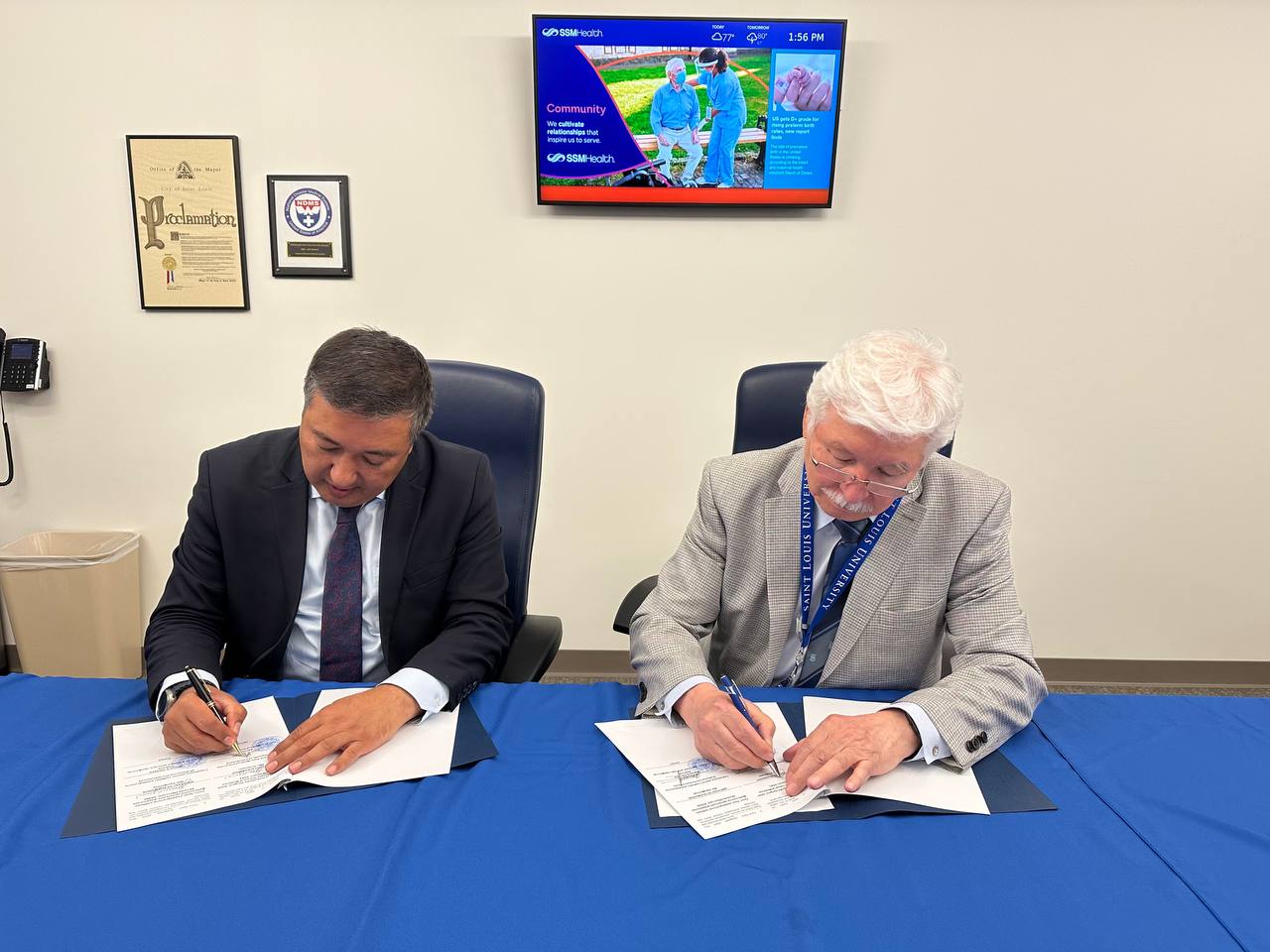 SamSMU Press Service