On March 11, the assembly hall of the new building of Samarkand State Medical University hosted a lecture by Prominent Israeli expert, Professor Roman Barak, on possibilities of the use of artificial intelligence in medicine. The lecture was attended by representatives of administration and teaching staff of the university, as well as trade union organizations of the region.
  Professor Roman Barak (Israel) is the president of the organizing committee of the International Award "Golden Hippocrates", head of the project "Doctors without Borders", the chief physician of the Medical Center Horev (Haifa, Israel).
  Thus, the lecture was opened by rector of Samarkand State Medical University Zhasur Rizaev, who noted Dr Barak's services to medicine. In his lecture "Revolutionary Technologies in Israeli Medicine. Artificial Intelligence in Medicine, Prolongation of Life to 100 Years". Professor R. Barak gave interesting information on modern achievements in the sphere of artificial intelligence and its use in medicine, radiology and medical imaging. There was also a special emphasis on the achievements of Israeli medicine in the prevention and treatment of various diseases.
  At the end of the lecture, Prof. Barak gave detailed answers to all questions posed by the participants.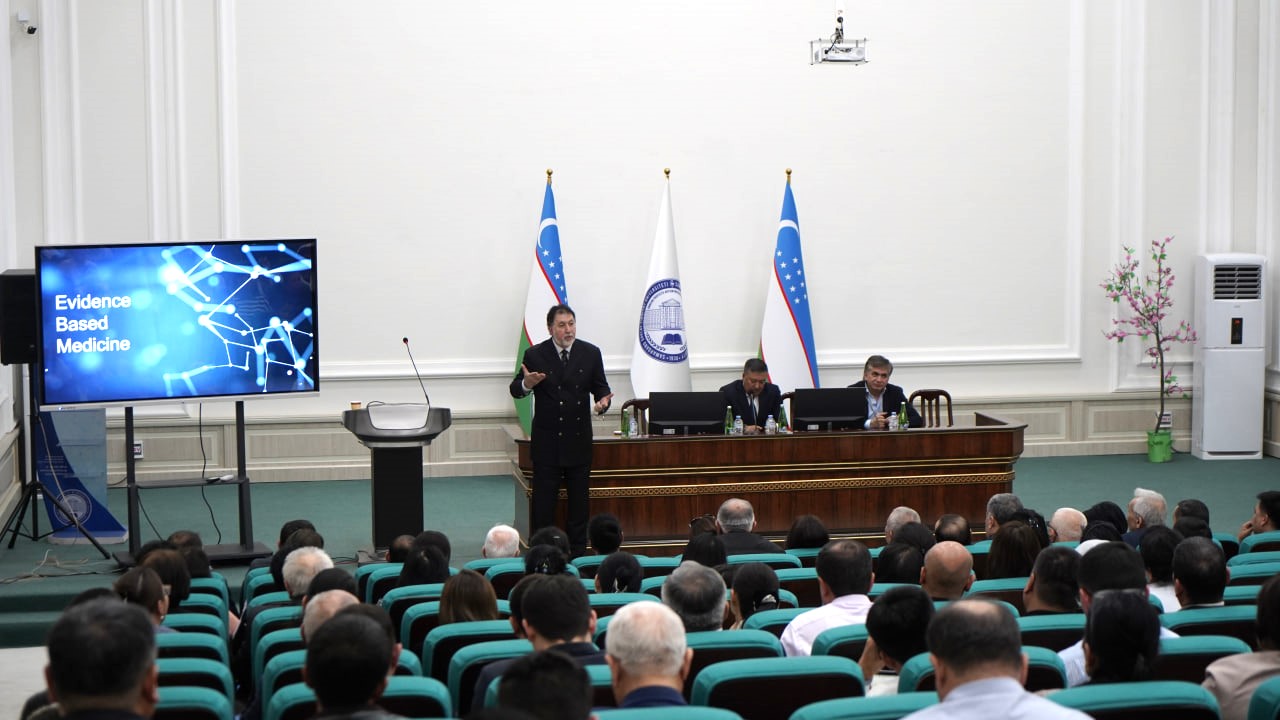 SamSMU Press service