Spiritual and educational work at the department was carried out on the basis of a road map approved by the dean of the medical faculty of the university O.A. Khamidov.
  During the academic year, every Thursday, the responsible assistant of the department Khasanov F.Sh. Under the guidance of the staff of the department and students, information hours are conducted continuously on the basis of instructions and are recorded in the protocols.
  "31st Anniversary of Independence of the Republic of Uzbekistan", "Fighting Corruption", Development Strategy of New Uzbekistan for 2022-2026, presented by the Department of Spirituality and Education of the Institute neighborhood" and other spiritual and educational events, presentations were held, a detailed understanding of their content was given.
   For students, discussions about a healthy lifestyle were organized. In particular, on December 1, World AIDS Day, students were provided with complete information about the ways of transmission and symptoms of the disease, its complications, "Combating Harmful Diseases" and recommendations for a healthy lifestyle.
  Discussions are regularly held with patients being treated in the department about maintaining a healthy lifestyle.
  Assistants of the department take part in sports events: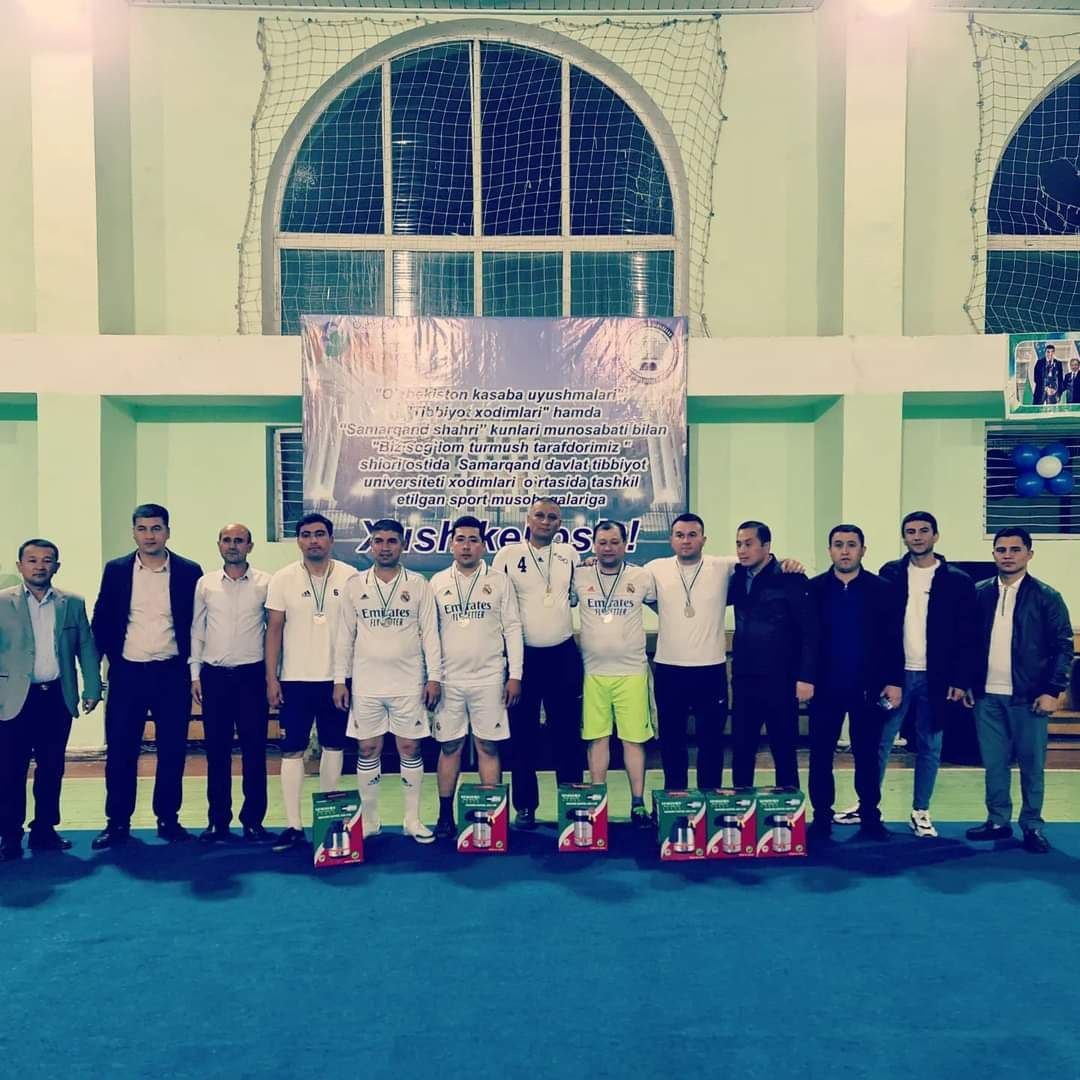 Employees of the department actively participate in spiritual and educational events held in various organizations.
  In order to support the organization of daily activities for the meaningful organization of free time for the youth of the Samarkand region, under the slogan "Like the Samarkand experience," Entrepreneurial Assistant ", public education, culture, sports development, responsible for education and education, higher education, information technology and defense systems. Assistant of the department Khasanov F.Sh. Explanations on various spiritual and educational topics were held in the Validjon microdistrict of the Kattakurgan region.
   Head of the department Ziyadullaev Sh.Kh. and teachers of the department, on the basis of the Decree of the President of the Republic of Uzbekistan dated April 1, 2022 PQ 188, the employees of the Samarkand State Medical University promoted a healthy lifestyle for the prevention of non-communicable diseases among the population in the Bulungur district and encouraged the population to physical activity, and in order to strengthen measures to nutrition and organization of medical examinations in primary health care institutions participate in the work carried out in the district, the family polyclinic, and the family doctor. centers according to plan.
    In addition, the head of the department and teachers actively participated in various events dedicated to national holidays, traditional events, birthdays of historical figures.