Spiritual and educational work at the department is carried out on the basis of a plan approved by the Dean of the Faculty of Medicine No. 2 by O.A. Khamidov.   
During the academic year, information hours are held continuously every Thursday and are recorded in the protocols, under the guidance of the assistant of the department, F.S. Khasanov, responsible for spiritual and educational work.
Presentations of global trends in the fight against corruption are held, concepts of the development of a New Uzbekistan are given.
Conversations about a healthy lifestyle were organized for students. In particular, on December 1, World AIDS Day, students were provided with complete information about the transmission routes and symptoms of the disease, its complications, "Fighting harmful diseases" and recommendations for the formation of a healthy lifestyle.
Regular conversations are held with patients being treated in the department about the observance of a healthy lifestyle.
The assistants of the department take part in sports events: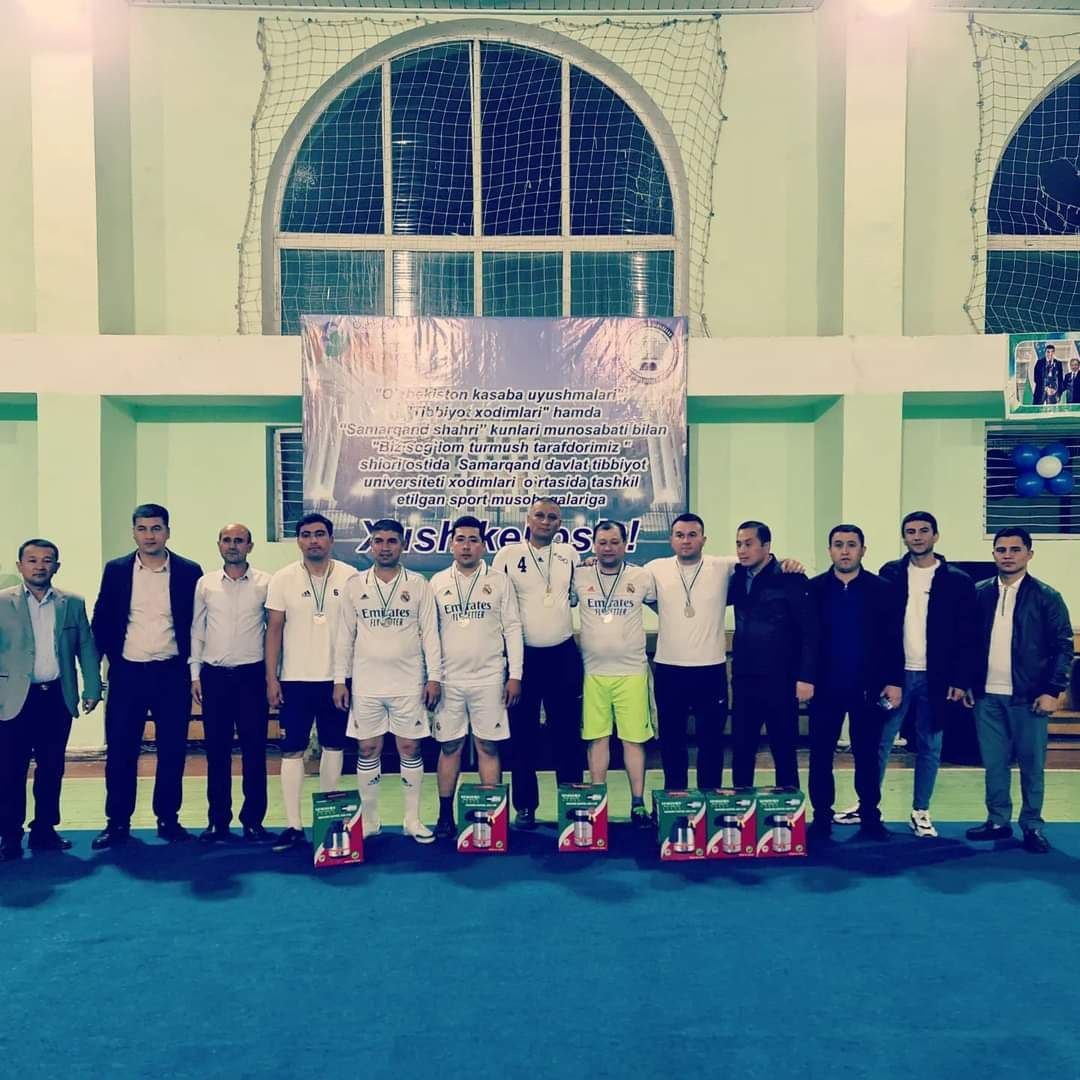 The staff of the department actively participates in spiritual and educational events held in various organizations.    The head of the department Ziyadullaev Sh.Kh. and the teachers of the department, on the basis of the decree of the President of the Republic of Uzbekistan dated April 1, 2022 P No. 188, are promoting a healthy lifestyle for the prevention of non-communicable diseases among the population in the Bulungur, Kattakurgan, Jambai districts, where they urged the population to a healthy lifestyle, gave information on proper nutrition. According to the plan, the staff of the department participated in the organization of medical examinations conducted in the district, in primary health care institutions, in rural medical centers and a family polyclinic.