On February 3, a group of volunteers consisting of students-activists of the Youth Union, staff members of Samarkand State Medical University's Spirituality Department donated blood at Samarkand Regional Blood Transfusion Centre.
  Samarkand State Medical University has two clinics where complex surgical operations are performed and of course there is a constant need for blood supplies.
  There are also many patients in need of donor blood in the region, and after the charity event of donating blood there will be hope that their problems will be alleviated and they will soon return to a healthy life.
  So, every citizen can contribute to such good causes all over the country.
  The charity event 'Donate Blood - Save a Life' runs until the end of March this year.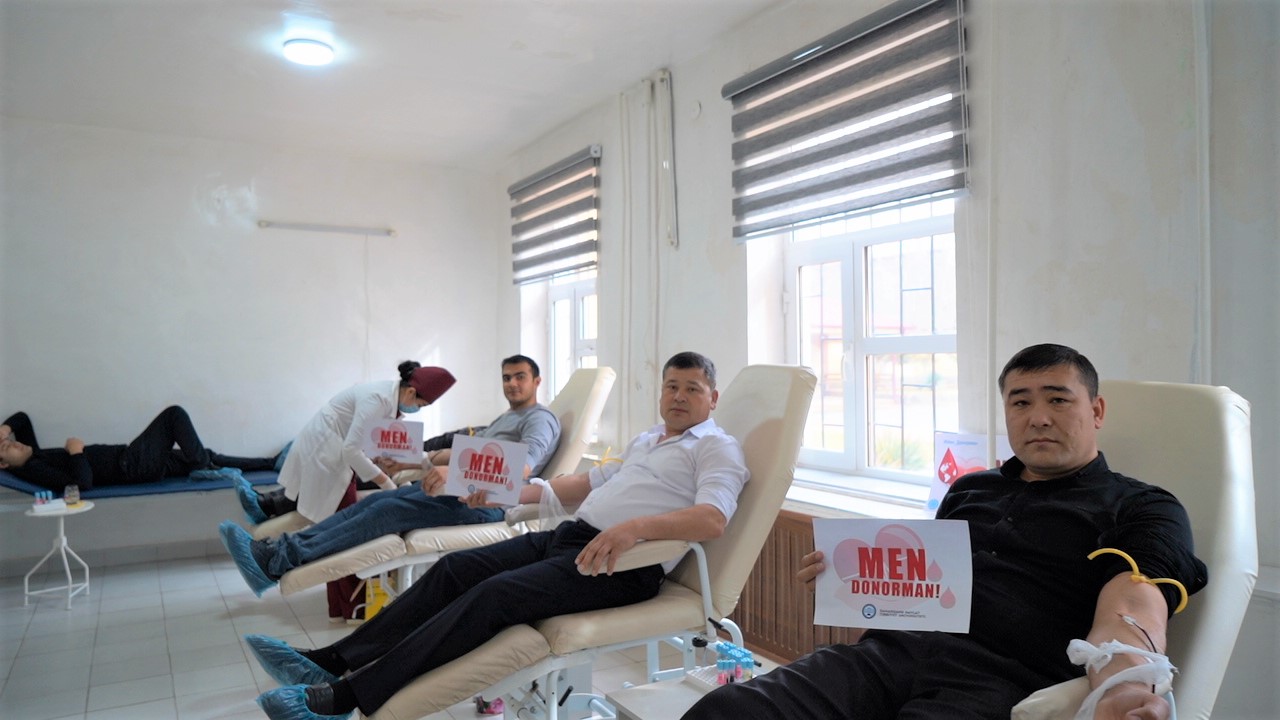 SamSMU Press servis