Samarkand State Medical University staff led by Aziz Kubaev, Vice Rector for Academic Lyceums and Public Health Technical Institutes, visited the Public Health Technical School named after Abu Ali ibn Sina in Pakhtachi district.
  The staff of the Department of Surgery No. 2 of the Medical Faculty of the University held open classes, master classes and meetings with the students of the technical school. The classes were well-received by teachers and students of the School of Public Health.
  In order to prepare competitive and highly qualified specialists for the labour market, an agreement has been reached with the administration of the technical school to carry out such work on a regular basis and to cooperate closely in all areas of teaching and learning activities.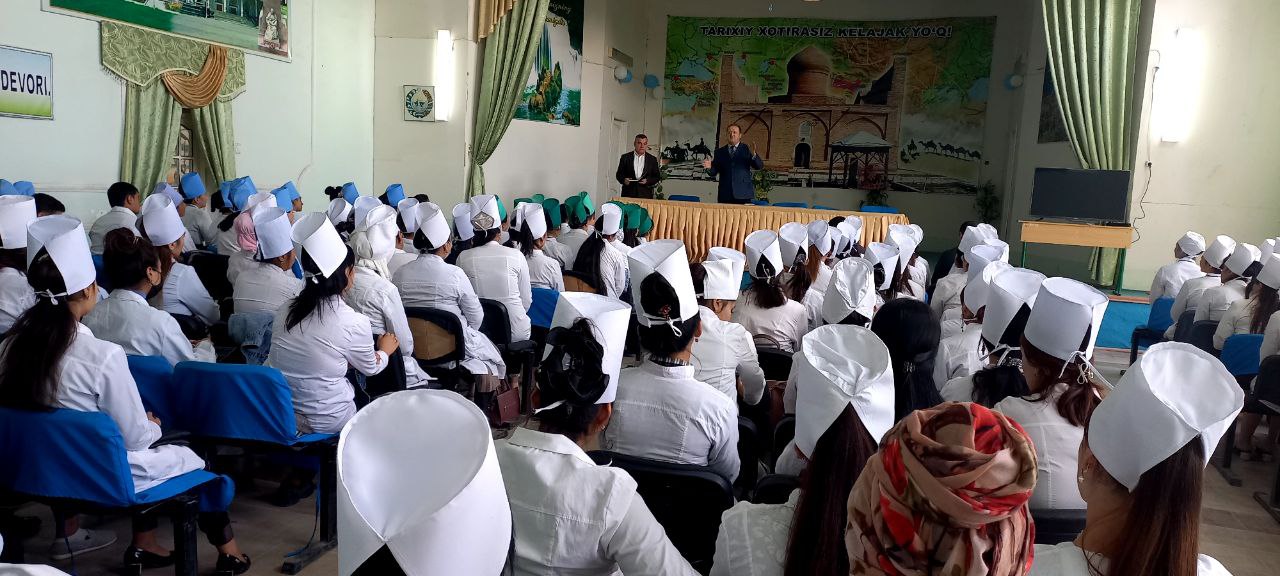 Press service SamSMU